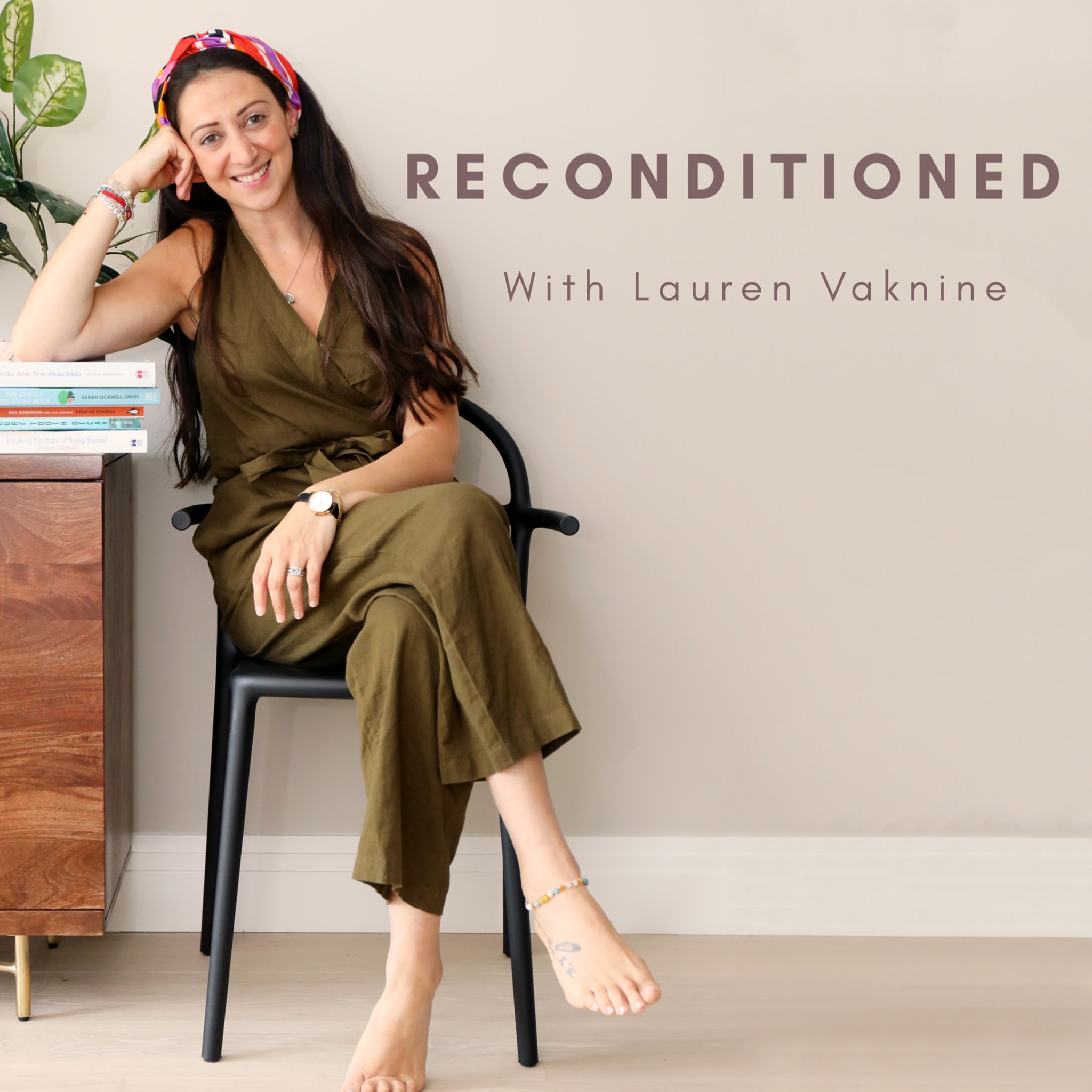 I was so excited to speak to Lauren Cadillac, otherwise known as Feel Good Dietician – a Manhattan-based registered dietician, all about the life-changing medium of Intuitive Eating.
Lauren runs her own virtual private practice helping clients to ditch the dieting cycle and heal their relationship with food using the intuitive eating framework, and we covered that framework here and spoke about everything from why we have lost touch of our ability to intuitively know what our bodies need, to how we can learn to love our bodies and stop yo-yo dieting, to answering the question of: if I start intuitive eating, will I just gain loads of weight?
If you've spent your life battling with your body, yo-yo dieting and hating every minute, this episode will be just the tonic you need!
The 10 principles of intuitive eating that we discuss in the episode can be found here: https://www.intuitiveeating.org/10-principles-of-intuitive-eating/
Lauren has kindly offered listeners of the Reconditioned podcast $50 off her 1:1 coaching sessions, which you can find info on here http://www.laurencadillac.com/
You can also find Lauren over on Instagram @feelgooddietician
This season of Reconditioned is kindly sponsored by Block Blue Light UK, the UK's leading company for anti-blue light products, to fix sleep issues, eliminate eye strain and improve health. Use code LAUREN10 for a 10% discount on all products including light bulbs and glasses.
As mentioned in the intro, my Recondition Your Life Academy IS NOW OPEN! The cart will be open for a few weeks only until all places have sold out so secure your place at www.laurenvakninecoaching.com
If you enjoyed this episode, please consider sharing it with friends, and please also make sure to subscribe / follow and review! It really helps us to reach more people. And if you would like to help me keep the podcast going for as long as possible, please consider offering a small contribution to my Go Fund Me page.
My FREE 7-Step Guide to Complete Wellbeing is available to you by subscribing over at www.laurenvaknine.co.uk where you'll also find heaps of free resources.
You can also download my FREE Chakra Balancing & Healing eBook here.
If you'd like to connect with me, get in touch on Instagram. You can also see me over on my YouTube channel where all these podcasts are posted.
Reconditioned with Lauren Vaknine supports Solace Women's Aid Charity, who support survivors of domestic abuse and sexual violence, working with over 27,000 people each year to build safe lives and strong futures.
Reconditioned also supports El Shaddai Charitable Trust, who provide homes and futures for orphans in Goa, India, and support families living in extreme poverty.
Share
|
Download(

Loading

)