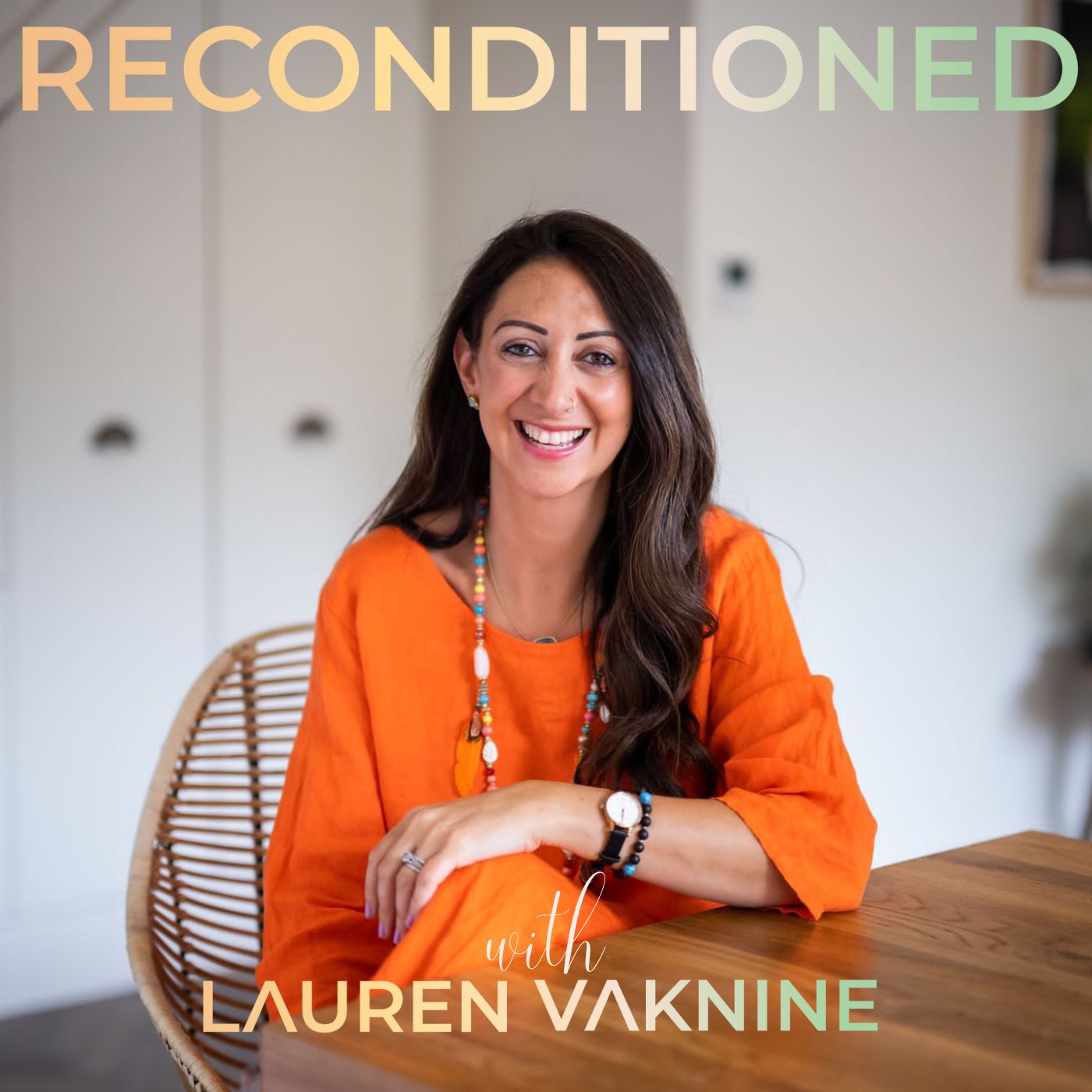 ***Want to uplevel your life NOW? Visit www.laurenvakninecoaching.com for information about enrolling in the Recondition Your Life Academy, events and workshops***
Dr Vandana Shiva is a scholar, food sovereignty advocate and world-renowned environmental activist. The daughter of a Himalayan forest conservator, who became the world's most powerful opponent of Monsanto. Known by many as the Gandhi of Grain for her tireless work to regain control of the seeds we rely on, out of the hands of big corporations and back into the hands of the people.
I am blown away and absolutely buzzing and inspired after recording this episode and urge you all to listen all the way through.
We discuss:
The history of the chemicals used on our food

The background of the corporations controlling our food

What GMO foods are doing to our health and our planet

The truth about Glyphosate and what it's doing to us

The truth about Bill Gates and his involvement in Big Food

What is happening to our soil & the ecology of the planet

What we can do to create positive change at in individual level

Why we are all connected and why it is important for us to understand that at a quantum mechanics level in order for us to avoid extinction
Dr Shiva is holding 2 courses in March 2022
Ecofeminism: The Creative Power of Nature & Women - 
6th to 8th March 2022 - With Dr Vandana Shiva - 150 USD - 730pm IST
Biodiversity as a bridge to happiness
International Happiness Day 18th - 20th - March 2022
Dr Vandana Shiva, Dr Saamdu Chetri - 730pm IST
150 USD
To book onto either of these please email earthuniversity@navdanya.net
You can learn more about Dr Shiva's work here https://www.sociologygroup.com/vandana-shiva/  
You can watch the film about Dr Shiva's work here https://vandanashivamovie.com/ 
Buy Oneness vs the 1% anywhere you get your books!
Follow her on Twitter https://twitter.com/drvandanashiva 
***
This season of Reconditioned is kindly sponsored by Block Blue Light UK, the UK's leading company for anti-blue light products, to fix sleep issues, eliminate eye strain and improve health. Use code LAUREN10 for a 10% discount on all products including light bulbs and glasses.
Take my What's Your Coping Style quiz to find out your coping style and how to manage better https://lauren-vaknine-coaching.involve.me/coping
If you enjoyed this episode, please consider sharing it with friends, and please also make sure to subscribe / follow and review! It really helps us to reach more people.

If you'd like to connect with me, get in touch on Instagram. You can also see me over on my YouTube channel where all these podcasts are posted.
Share
|
Download(

Loading

)