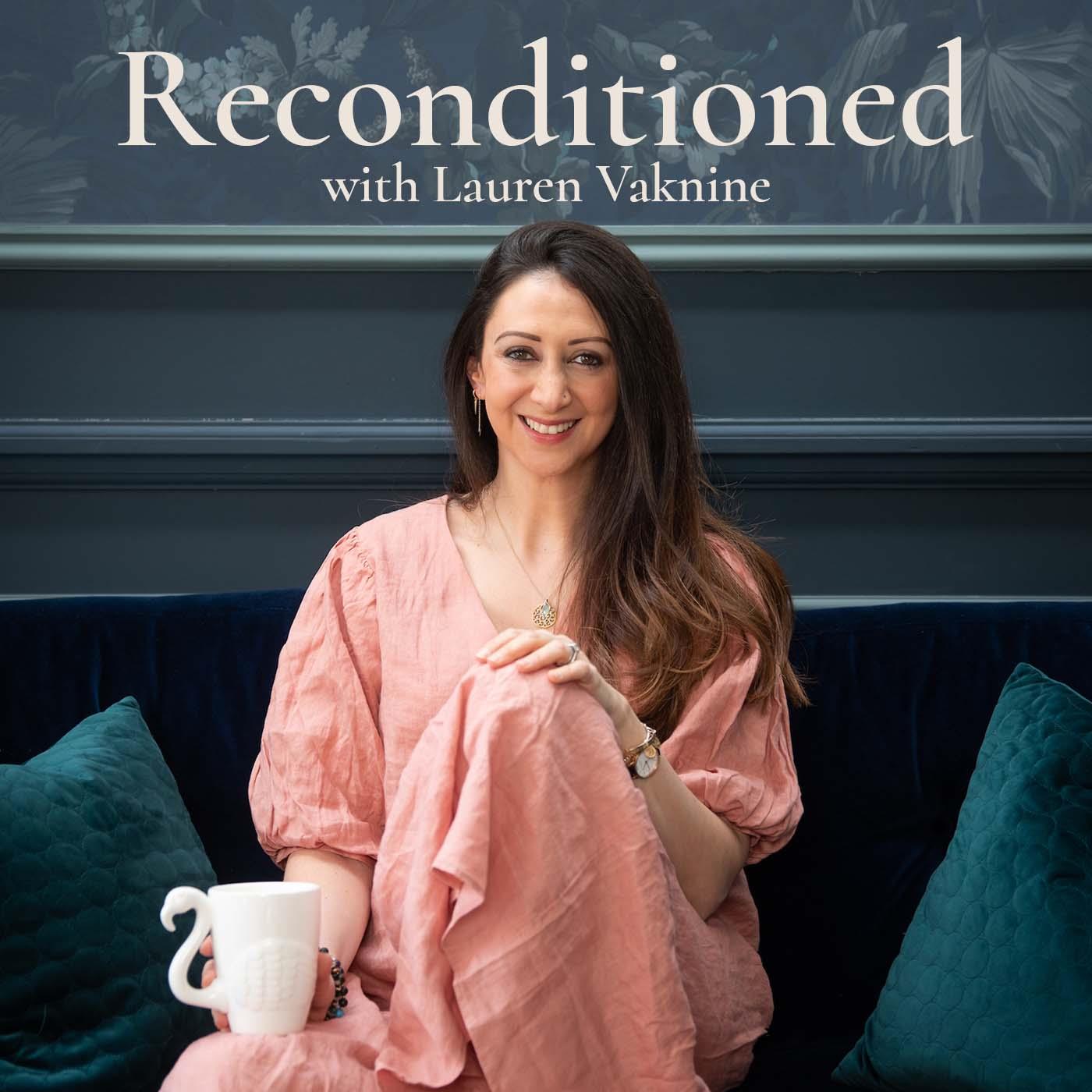 I LOVE giving you guys tangible tools to help you move into a place of serious inner growth and self-mastery. And nothing screams self-mastery like the kind of emotional mastery that gets you to the level of being able to manage triggers like an emotional intelligence pro!
In this episode I explain:
What a trigger actually is

Why we get triggered

How our triggers relates to shadow and the darker parts of ourselves

How to recognise the darker parts of ourselves

How to overcome being triggered

Emotional intelligence
In the Recondition Your Life Academy I teach my students how to do this in a personally guided process, so if you're interested in reaching this level of self-mastery, make sure you get your name on the waiting list for the next semester over at www.laurenvakninecoaching.com/recondition
***
This season of Reconditioned is kindly sponsored by Block Blue Light UK, the UK's leading company for anti-blue light products, to fix sleep issues, eliminate eye strain and improve health. Use code LAUREN10 for a 10% discount on all products including light bulbs and glasses.
For more info on my coaching services, academy and events, visit www.laurenvakninecoaching.com where you can also register for my newsletter to receive my free 7-Step Guide to Complete Wellbeing.
Take my What's Your Coping Style quiz to find out your coping style and how to manage better https://lauren-vaknine-coaching.involve.me/coping
If you enjoyed this episode, please consider sharing it with friends, and please also make sure to subscribe / follow and review! It really helps us to reach more people.
If you'd like to connect with me, get in touch on Instagram. You can also see me over on my YouTube channel where all these podcasts are posted.
Share
|
Download(

Loading

)