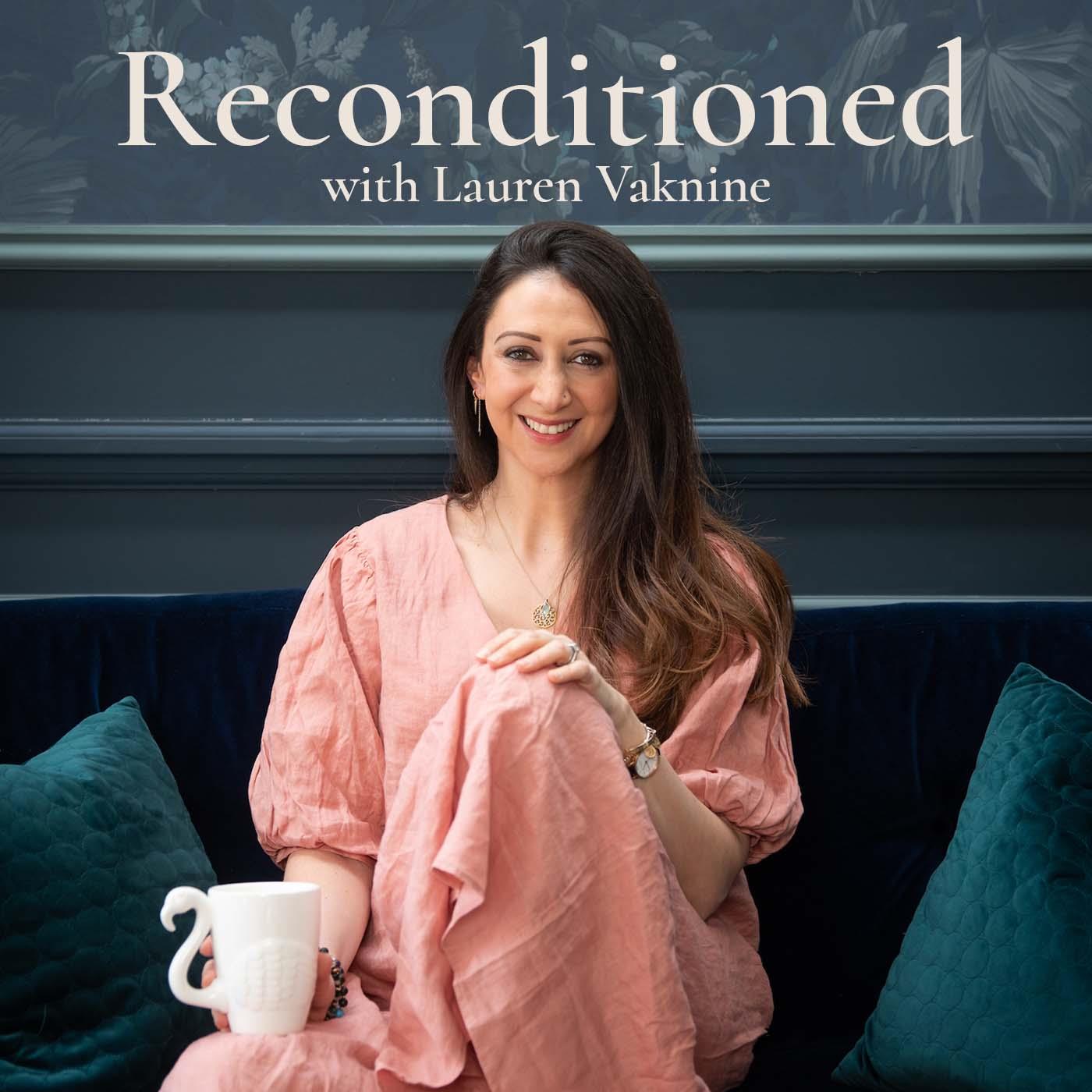 Reconditioned is a place for listeners to be exposed to information about health and personal growth, that they might not find elsewhere. Though the subject of vaccines might seem off-topic for those of you who follow my personal growth work, it was still important for me to offer this, because the whole point of the podcast is to bring information that you might not be able to find elsewhere; information that you might be looking for yourself, and information that I believe needs to be heard.
Though I have touched on vaccines on the show, I had never done a whole episode on the subject until Dr Palevsky's episode (episode 61). However, based on my own vaccine injury that was the catalyst for the juvenile rheumatoid arthritis that shaped my entire life, I felt it only right to dedicate some time to this very important subject.
If for no other reason, I believe my audience are always looking for more information on this subject; information that is often censored and therefore hard to come by, which makes making an informed choice very difficult indeed.
Polly Tommey's son Billy was severely vaccine injured at 13 months, leading to a decline in his neurological function and a diagnosis of autism, as well as severe gastrointestinal problems.
This all happened around the same time that Dr Andrew Wakefield published his findings surrounding the link between MMR and autism. The study was debunked, but not because his findings weren't true. There was something much darker at play.
More recently, William Thompson, a top scientist at the CDC, admitted that there had been fraud within the CDC when it came to the truth about the findings on the link between vaccines and autism. He was recorded saying that every time he saw an autistic child he felt he was at fault, and he had to speak up. The utter silence from the pharma-funded mainstream media on what Del Bigtree had called "the biggest news story since Watergate", prompted Polly, Dr Wakefield and Del himself, to create the film Vaxxed, which looks at what actually happened at the CDC, and what was happening with children who were being vaccine injured.
In this episode we cover all of this, and more, to get to the bottom of why so many people feel so strongly about the questionable safety and efficacy of vaccines.
If you're a parent, planning on becoming a parent, you are planning on ever having a vaccine yourself in the future, or you are simply interested in educating yourself on subjects that the mainstream media choose not to share, I urge you to listen to this episode, and to watch Vaxxed and Vaxxed 2.
Mentioned in the show:
Children's Health Defence (subscribe to The Defender)
The HighWire with Del Bigtree
Dissolving Illusions by Dr Suzanne Humphries
***
For more info on my coaching services, academy and events, visit www.laurenvakninecoaching.com where you can also sign up to my newsletter to receive my free 7-Step Guide to Complete Wellbeing.
This episode of Reconditioned is supported by NDU Clinic, London's leading biological dentistry clinic; a one-of-a-kind clinic that combines biological dentistry with functional medicine to optimise not only your dental health, but your general well-being, using practices such as safe mercury removal, removal of root canals and hidden infections, treatment of inflammation, treatment of cavitations and much more. Visit nduclinic.com and receive 10% off your initial consultation and any scans or hygienist appointment by letting them know you came through Lauren on the Reconditioned podcast!
If you enjoyed this episode, please consider sharing it with friends, and please also make sure to subscribe / follow and review! It really helps us to reach more people.
If you'd like to connect with me, get in touch on Instagram. You can also see me over on my YouTube channel where all these podcasts are posted.
Share
|
Download(

Loading

)