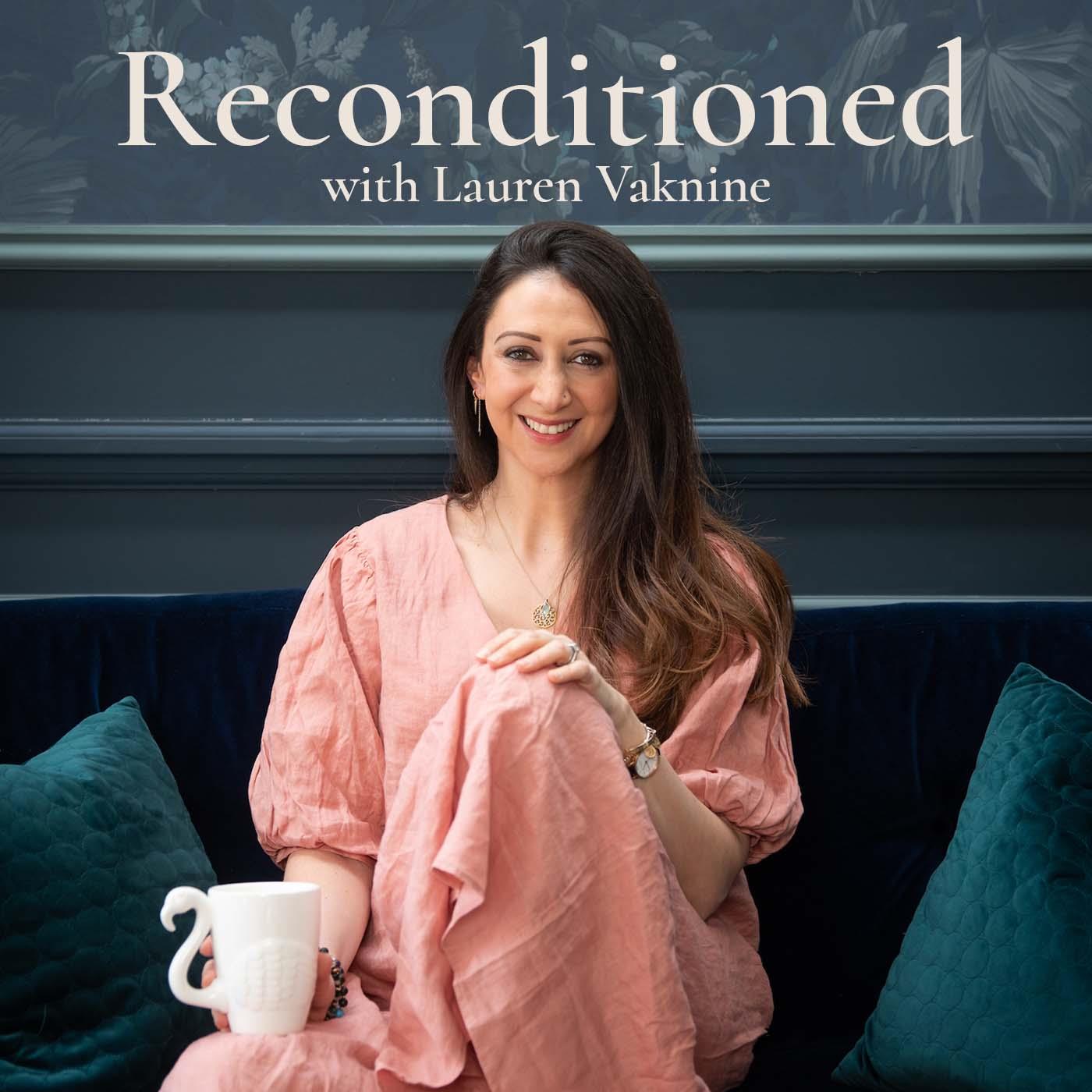 I loved sitting down with former editor-in-chief of Cosmopolitan, Elle and Sunday Times Style, Lorraine Candy, to talk all about consciously raising teenagers ahead of her book release - "Mum, What's Wrong With you? 101 Things Only The Mothers of Teenage Girls Know". 
We discussed what is biologically happening with teenagers, how best to approach raising them and why we've been doing it all wrong. From there we touched on parenting models and why simply listening to our children is the best thing we can do for them. 
We also spoke about navigating mid-life; menopause, changing bodies, erratic emotions and how to navigate a marriage or relationship in that time.
This episode will hold power for so many women, and even if you're not yet at "mid-life", the tips ahead of your journey there, will really help.
Lorraine's book, "Mum, What's Wrong With you? 101 Things Only The Mothers of Teenage Girls Know", is out now!
You can find Lorraine on Instagram @lorrainecandy and her podcast, Postcards from Midlife can be found wherever you get your podcasts.
Products mentioned in the show:
The Orchid and the Dandelion by Dr. W Thomas Boyce
Raising Boys and Raising Girls, both by Steve Biddulph
@avavakil – advocate for change for sexual violence in schools
Terra Ingognita by Sara Wheeler
For private wellness, mindset and life coaching, please visit my website www.laurenvakninecoaching.com
This season of Reconditioned is kindly sponsored by Block Blue Light UK, the UK's leading company for anti-blue light products, to fix sleep issues, eliminate eye strain and improve health. Use code LAUREN10 for a 10% discount on all products including light bulbs and glasses.
If you enjoyed this episode, please consider sharing it with friends, and please also make sure to subscribe / follow and review! It really helps us to reach more people. And if you would like to help me keep the podcast going for as long as possible, please consider offering a small contribution to my Go Fund Me page.
My FREE 7-Step Guide to Complete Wellbeing is available to you by subscribing over at both www.laurenvakninecoaching.com and www.laurenvaknine.co.uk where you'll also find heaps of free resources.
You can also download my FREE Chakra Balancing & Healing eBook here.
If you'd like to connect with me, get in touch on Instagram. You can also see me over on my YouTube channel where all these podcasts are posted.
Reconditioned with Lauren Vaknine supports Solace Women's Aid Charity, who support survivors of domestic abuse and sexual violence, working with over 27,000 people each year to build safe lives and strong futures.
Reconditioned also supports El Shaddai Charitable Trust, who provide homes and futures for orphans in Goa, India, and support families living in extreme poverty.
Share
|
Download(

Loading

)