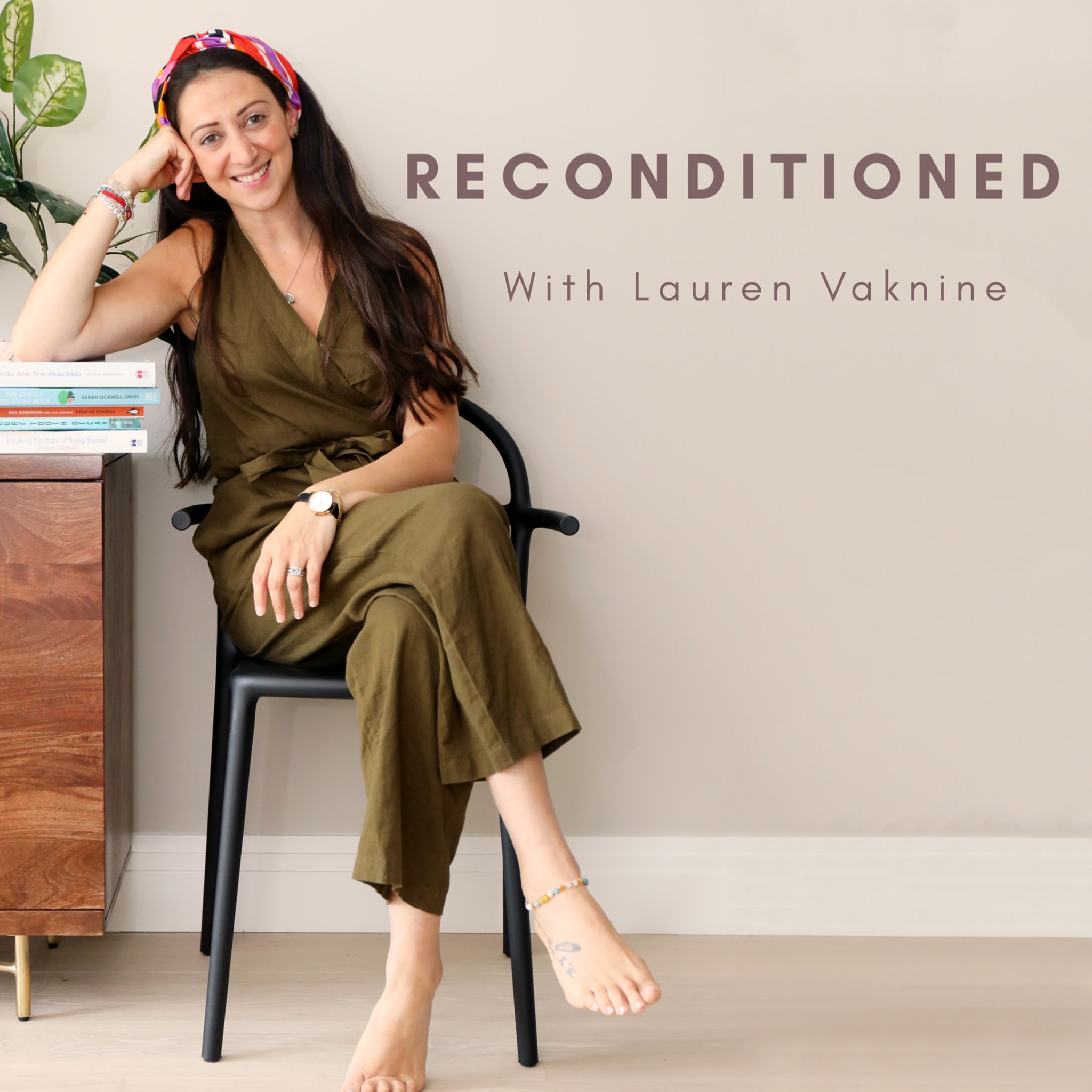 Jon Gordon - best-selling author of The Energy Bus, The Coffee Bean, The Power of Positive Leadership, Training Camp and so many others - has inspired people worldwide. His simple, actionable tools to help move us into a state of positivity have impacted many people's lives, and I had him on the show today to speak all about the practical ways we can implement positivity into our own lives.
In the episode, Jon offers irresistible tidbits and analogies that make implementing this work a reality for anyone: busy young dads, exhausted young mums, stressed-out entrepreneurs and successful CEOs.
His humour, wit and charm carried the episode and I know you'll get so much out of this, whoever you are, and whichever aspect of your life you're looking for guidance on.
You can find Jon on Instagram @jongordon11 and his website www.jongordon.com, where you can find all 18 of his books!
Topics mentioned: positivity, happiness, optimism, struggle, adversity, marriage, relationships, children, business, entrepreneurship
For private wellness, mindset and life coaching, please visit my website www.laurenvakninecoaching.com
Haven't left a review yet? All you have to do is click this link and scroll to the bottom where it will give you the option. It's a great way to support this podcast and make it more accessible to others https://podcasts.apple.com/us/podcast/reconditioned-with-lauren-vaknine/id1534005981 
Thank you to URBAN VEDA SKINCARE for sponsoring this episode of Reconditioned. Formulated with Ayurvedic principles, there is something for every skin type. Head to urbanveda.com and enter the code LAUREN15 at checkout for a 15% discount across the range. (Hot tip: their day and night creams are LIFE-CHANGING!)
This season of Reconditioned is kindly sponsored by Block Blue Light UK, the UK's leading company for anti-blue light products, to fix sleep issues, eliminate eye strain and improve health. Use code LAUREN10 for a 10% discount on all products including light bulbs and glasses.
If you enjoyed this episode, please consider sharing it with friends, and please also make sure to subscribe / follow and review! It really helps us to reach more people. And if you would like to help me keep the podcast going for as long as possible, please consider offering a small contribution to my Go Fund Me page.
My FREE 7-Step Guide to Complete Wellbeing is available to you by subscribing over at both www.laurenvakninecoaching.com and www.laurenvaknine.co.uk where you'll also find heaps of free resources.
You can also download my FREE Chakra Balancing & Healing eBook here.
If you'd like to connect with me, get in touch on Instagram. You can also see me over on my YouTube channel where all these podcasts are posted.
Reconditioned with Lauren Vaknine supports Solace Women's Aid Charity, who support survivors of domestic abuse and sexual violence, working with over 27,000 people each year to build safe lives and strong futures.
Reconditioned also supports El Shaddai Charitable Trust, who provide homes and futures for orphans in Goa, India, and support families living in extreme poverty.
Share
|
Download(

Loading

)