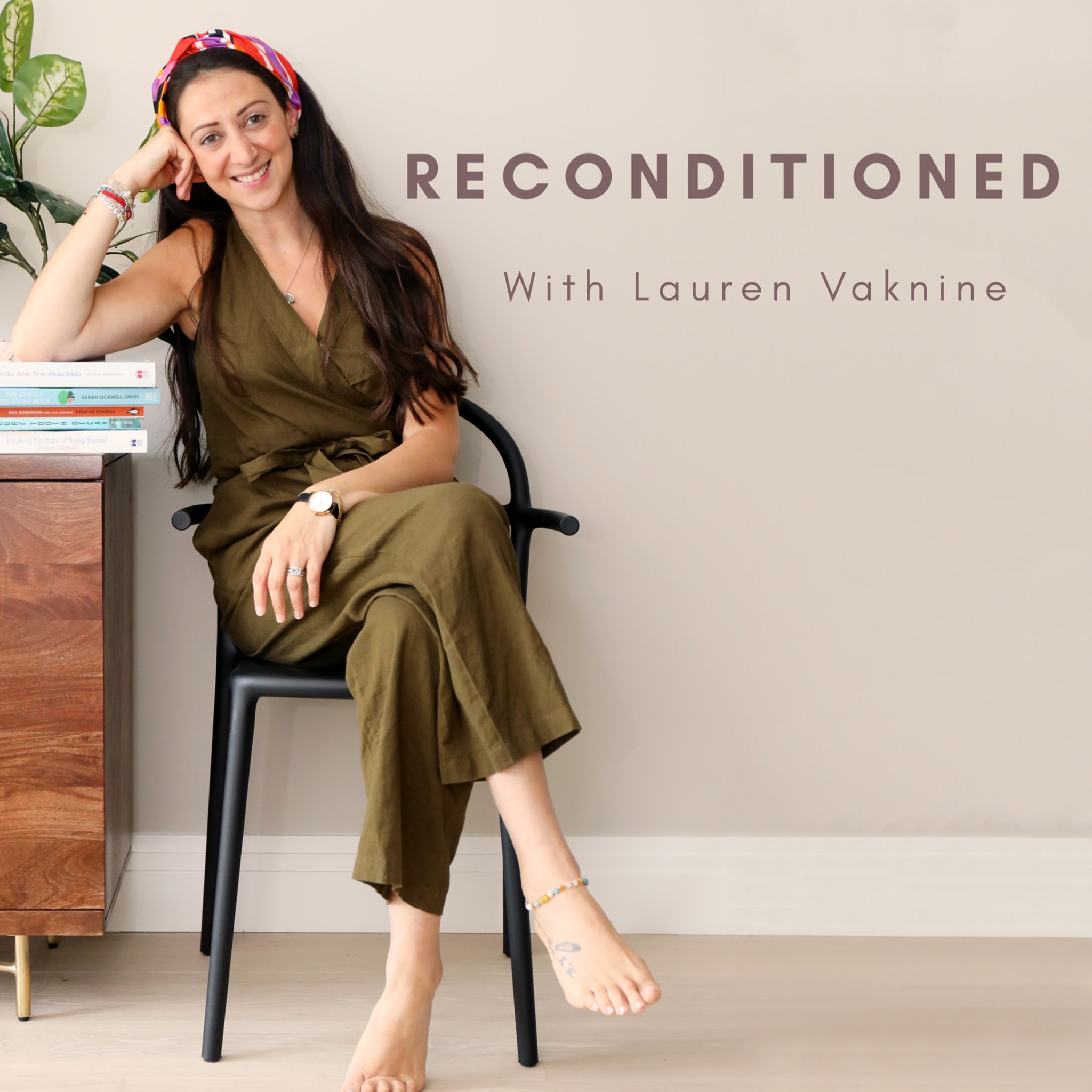 On this week's episode of Reconditioned, I had the pleasure of speaking with Nadine Artemis - world-renowned natural beauty expert and aromacologist, and founder of the award-winning skincare brand, Living libations. We spoke all about how we can use what nature has already given us to boost our health AND our beauty.
We delve into everything from the importance of sun exposure, to anti-ageing, to breast health, protecting the microbiome, and how the over-use of anti-bacterial products is damaging our health.
Nadine's books, Renegade Beauty and Holistic Dental Care, were game-changers for me, which is why I invited her on the show. For that reason, I know you'll get as much out of this as I did - it's truly life-changing stuff.
For a 15% discount on all Nadine's Living Libations products, visit www.liveinthelight.co.uk and enter code LAUREN15 at checkout.
You can find Nadine on Instagram @nadineartemisofficial and @livinglibationsofficial and their website is www.livinglibations.com
Products mentioned:
Iodine – I recommend Lugol's Iodine 5% solution. Follow this chart for dosing
Iodine by Dr David Brownstein
The Iodine Crisis by Lynne Farrow
DON'T FORGET, THE RECONDITION YOUR LIFE ACADEMY IS *NOW OPEN WITH LIMITED SPACES*! VISIT www.laurenvakninecoaching.com FOR MORE INFO OR TO SIGN UP. CART CLOSES END OF MARCH AND IT WILL NOT BE AVAILABLE AGAIN UNTIL THE AUTUMN.
Haven't left a review yet? All you have to do is click this link and scroll to the bottom where it will give you the option. It's a great way to support this podcast and make it more accessible to others https://podcasts.apple.com/us/podcast/reconditioned-with-lauren-vaknine/id1534005981 
This season of Reconditioned is kindly sponsored by Block Blue Light UK, the UK's leading company for anti-blue light products, to fix sleep issues, eliminate eye strain and improve health. Use code LAUREN10 for a 10% discount on all products including light bulbs and glasses.
Nadine also advocates the use of distilled water in order to cleanse and hydrate the cells of our body. For the most reliable, efficient and affordable water distiller on the market, visit MegaHome Water Distillers and use code CONDITION5 for a 5% discount.
If you enjoyed this episode, please consider sharing it with friends, and please also make sure to subscribe / follow and review! It really helps us to reach more people. And if you would like to help me keep the podcast going for as long as possible, please consider offering a small contribution to my Go Fund Me page.
My FREE 7-Step Guide to Complete Wellbeing is available to you by subscribing over at both www.laurenvakninecoaching.com and www.laurenvaknine.co.uk where you'll also find heaps of free resources.
You can also download my FREE Chakra Balancing & Healing eBook here.
If you'd like to connect with me, get in touch on Instagram. You can also see me over on my YouTube channel where all these podcasts are posted.
Reconditioned with Lauren Vaknine supports Solace Women's Aid Charity, who support survivors of domestic abuse and sexual violence, working with over 27,000 people each year to build safe lives and strong futures.
Reconditioned also supports El Shaddai Charitable Trust, who provide homes and futures for orphans in Goa, India, and support families living in extreme poverty.
Share
|
Download(

Loading

)